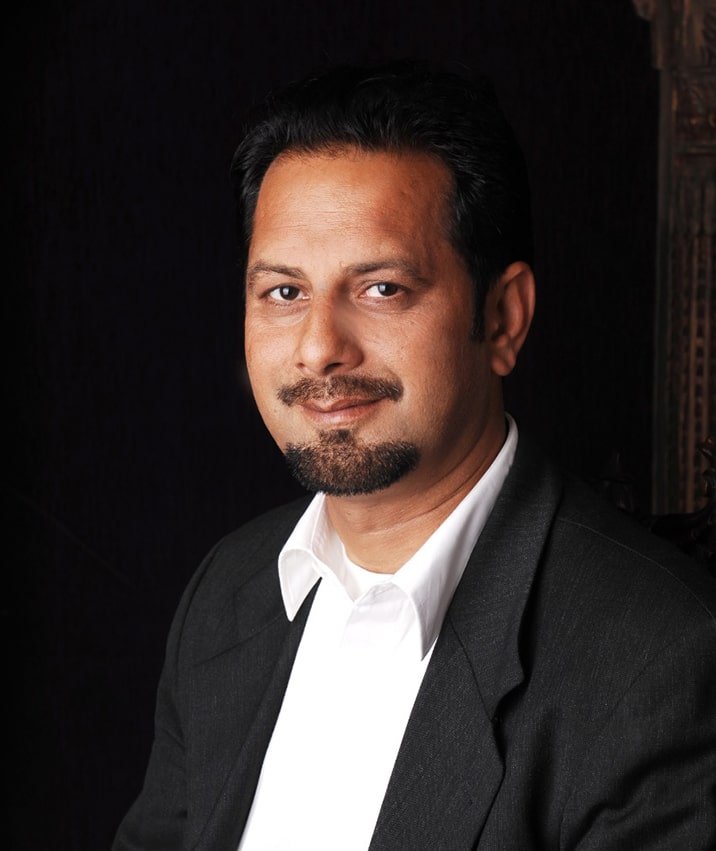 Fazal Karamat Shah
(CEO & Founder)
With a proven experience of over 25 years in senior management with a strong track record in people management in the broadcast and corporate industries. I have developed a wealth of transferable skills, including exceptional organisation, time management, planning, multi tasking and interpersonal skills. I have utilised my communicative abilities to build, develop and maintain beneficial relationships at all levels and my leadership capabilities to motivate individuals to achieve their own potential and to make a significant contribution to the full delivery of common goals. After spending more than 25 years of multifaceted management inductions, I feel very proud to be writing this message as the Chief Executive Officer (CEO) of Teqholic; which I constituted in 2019 backed up by the support of my team and business partners.
A bit about myself:
I have managed companies for the past 25 years with responsibilities of overall management of the company including sales, marketing, purchasing, budgets, stock control, technical support, and staff management. I have worked with corporate and broadcast companies such as BBC, Carlton, LWT, MTV, APTV, ITN, Post-Production and Corporate companies. I provided management solutions and support for non-linear editing equipment on music festivals like Glastonbury Music Festival, Reading Music Festival & The Race. I have worked closely with film production companies to provide a work flow and 24/7 support for films similar to Harry Potter. I traveled abroad to manage work flows for film and TV production all over the world. I have extensive knowledge of audio-visual and broadcast post-production equipment and am a computer literate with experience working on the Macintosh and Windows platform. I have excellent knowledge of software and android, IOS apps with a good understanding of digital marketing.
Charity has been a great passion in my life and was chairman of Mercy Worldwide Trust from 2007 until 2019. We provided support in Palestine, Syria, Yemen, Rohingha and bought Ambulances to Pakistan by road after the floods in 2011. I left role due to move to Pakistan to establish Teqholic. We will continue our charitable work through Shah Foundation and have plans to establish eco- friendly homes, children's playgrounds and offer free IT education to the underprivileged.
My Association with Teqholic:
I have always envisioned Teqholic to solve complex IT related challenges, and I aspire to exhibit ethical and honest conduct that I have experienced in a broad, and enduring sense. This purpose has been evident since the establishment of this company when we first transpired to the world. The Teqholic team treats each other as a family and encourages the well-being of one and all by providing a safe work environment and a healthy lifestyle. I appreciate and promote anyone who has constructive proposals for improved performance. I believe no one has a monopoly on good ideas, and in order to grow successively, the key lies in the ability to craft effective solutions and that is the motto we encourage here at Teqholic. As a leader, I advise my team to be committed to maximize the client satisfaction through innovative and value-added project delivery. My leadership and management in the IT industry is directly attributable to the dedicated attention of our staff towards the needs of our clients. Thus our motto: "Client Satisfaction always comes first". I have high hopes for Teqholic because of the resourcefulness and ingenious quality displayed by our people and the exceptional value they bring to the company. I am looking forward to work with potential clients who give us the chance to prove every single claim that we make as a team.
Aamir Ehsan

(MD & Co-Founder)
Message
Teqholic is not a name but an addiction, a burning desire to grow and innovate. For our customers, Teqholic is a name that stands for its commitment, customer care, integrity, and competitive prices.
Our strength is developed by our unique ideas and values, sheer dedication, and untiring hard work wherein we develop excellent and smart services by giving equal importance to all stakeholders involved in the chain. We develop new applications within the areas of web design, software development, android application development, POS system, and digital marketing with a rewarding experience in each of these niches.
Our goal is to find new ideas to create brilliant business opportunities and giving value-added solutions to our clients. Our company is looking forward to working with you as your Technology Partner and craft innovative IT solutions that would contribute to the success of your business and improving the efficiency of your organization. We always welcome a call or meeting so you learn more about our product/service. Tell us your dream and we ensure its digital transformation, also welcoming you to our office for a better understanding between us.
KASHIF MUSHTAQ
IT Development Manager
Bilal Maqsood
Sales & Marketing director.
Ansa Rabbani
Psychologist.
M. Alamgir Saeed
Director - Game Development
Results-oriented Director driven to manage costs and establish strategic, mutually beneficial partnerships and relationships with users, vendors, and service providers. Adept at creating strategic alliances with organization leaders to effectively align with and support key business initiatives.
Who Are We?
We are a team of software developers, web designers and digital media marketing experts. We are a UK based company that has a sub-office in Pakistan. We help our clients in achieving their business goals by providing exceptional services. We digitise businesses and increase their online exposure to help them grow revenue streams.
We provide multiple information technology services and solutions. Our services include Web development, bespoke software development, Search Engine Optimisation (SEO), Digital Marketing, Content Writing and POS (Point of Sale) solutions. We are customer-driven; we go the extra mile to provide a professional service to ensure that our client's expectations are met.
Our team of professional software developers and support team are committed to high standards of ethical, moral, and legal business conduct and focus on developing relationships with our clients to bring their visions to fruition.
contact us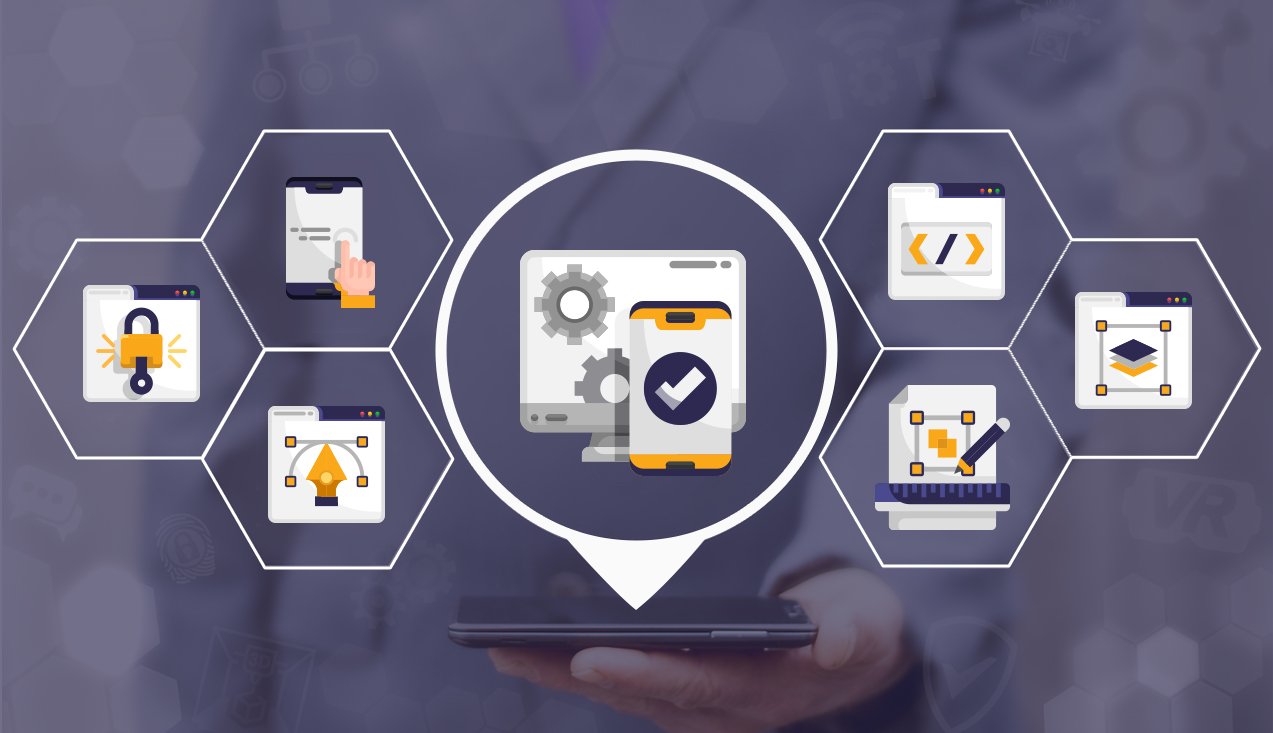 We sculpt your idea into an app, website and software to get you ahead of the curve.
Deliver on commitments
Regular updates with great communication skills
Focus on customers satisfactions
Finest quality systems and solutions
We Believe In
Creating custom strategies for each of our clients based on their needs and goals.
Clear development process
Consistent layouts and visual cues
More than just a place to work
160 Kemp House, City Road , London EC1V 2NX United Kingdom
Mon - Fri 9:00AM - 5:30PM