Who Are We?
We are a team of certified software developers, web designers, and digital media marketing experts based in the UK with a sub-office in Pakistan. Our goal is to become a trusted partner for our clients and help them achieve their business goals through exceptional services.
We specialize in digitizing businesses and increasing their online exposure to help them grow revenue streams. Our wide range of services include:
Mobile App Development: We design and develop mobile apps that meet the specific needs of your business.
Web Development: We create professional, user-friendly websites that are optimized for search engines and mobile devices.
Bespoke Software Development: We design and develop custom software solutions that meet the specific needs of your business.
Digital Marketing: We promote your brand and engage with your target market on social media platforms, through email campaigns, and more.
eCommerce Management Services: We help you streamline your e-commerce operations and expand your online presence to grow your sales faster and more efficiently.
IT Infrastructure Solutions: We provide a wide range of services to ensure the continuous monitoring, support, and optimization of your IT infrastructure or its parts.
We take pride in being customer-driven, and we go the extra mile to provide a professional service to ensure that our client's expectations are met.
Our team of professional software developers and support team are committed to high standards of ethical, moral, and legal business conduct and focus on developing relationships with our clients to bring their visions to fruition. Contact us today to discuss how we can help your business achieve its goals through our exceptional services.
Senior Management Team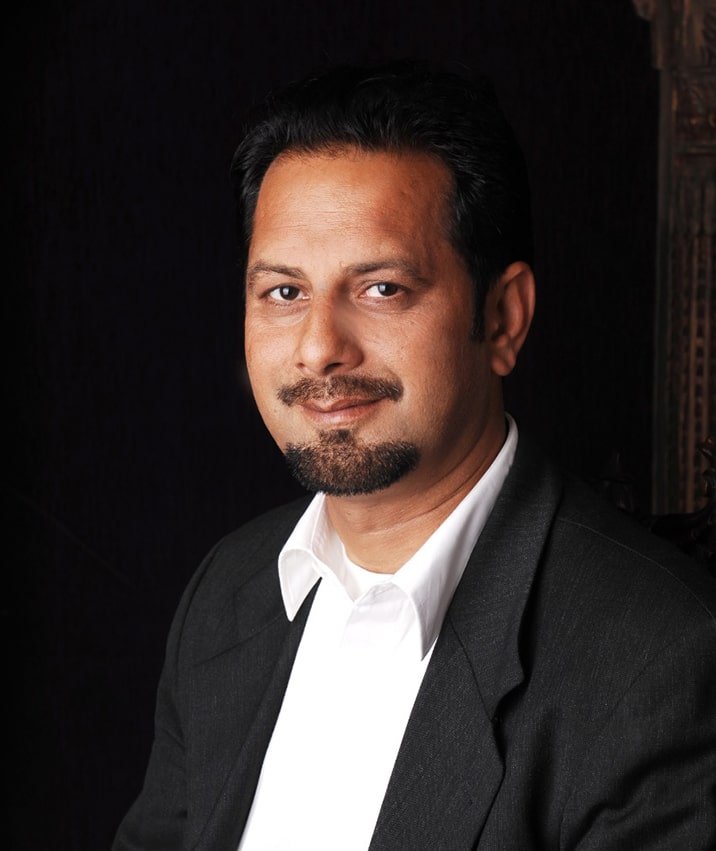 Fazal Karamat Shah
CEO
As the leader of Teqholic, my vision for the company has always been to solve complex IT-related challenges in an ethical and honest manner. Since our establishment, we have been dedicated to providing exceptional services to our clients and helping them achieve their business goals.
At Teqholic, we treat each other like a family and prioritize the well-being of our team members by providing a safe work environment and encouraging a healthy lifestyle. I am always open to constructive proposals for improved performance and believe that the key to success lies in the ability to craft effective solutions.
Our team is committed to maximizing client satisfaction through innovative and value-added project delivery. We believe that client satisfaction always comes first and strive to exceed our clients' expectations.
I have confidence in Teqholic because of the resourcefulness and ingenuity of our team members and the exceptional value they bring to the company. We are always looking for new clients to work with and welcome the opportunity to prove our claims and showcase our capabilities.
Kashif Mushtaq

Managing Director
Kashif Mushtaq is the Managing Director of our company, bringing extensive experience and knowledge in systems analysis and design, web application development, and project management. With over 15 years of experience in the industry, Kashif has held various positions throughout his career, including Manager of IT & Development at IQRA National University.
Kashif is proficient in various programming and development processes, including web development using PHP, Three Tier Architecture Application, MVC, LARAVEL, CODEIGNITER, and AJAX. He is also an expert in SQL Query, Oracle, MySQL, MS SQL Server 2000/2005/2008, and MS Access. His proficiency in analysis and design methodologies, such as UML and Unified Modeling Process, has helped him deliver high-value solutions to clients.
At our company, we prioritize the importance of a positive learning environment for our employees. We believe that when employees are given the opportunity to learn and grow, it benefits the entire organization. Kashif is committed to creating a culture of learning within our company and is always willing to share his knowledge and expertise with our team members, ensuring that everyone has the tools they need to succeed.
Kashif's strong work ethic and reliability have earned him recognition in the industry. He has a proven track record of meeting deadlines and delivering results. As our Managing Director, we are proud to have him as part of our team and look forward to his continued leadership as we grow and expand our company.
Mustafeez Rehman

Software Development Director
Our Software Development Director is a key member of our executive team, and works closely with our Managing Director to drive our company's success. As a leader in software development, they oversee all aspects of software development, from conception to delivery. With their proven management skills and expertise, they ensure that our software development efforts are executed seamlessly, and that our team delivers exceptional customer support and services.
In addition to managing our software development team, our director is responsible for creating and implementing strategic plans for our software development efforts. He works closely with our Managing Director to develop and execute software development initiatives that drive our company's growth and success. With our director's leadership, we are confident in our ability to stay at the forefront of the industry and continue to deliver the best software solutions to our customers.
Aamir Ehsan

Technology Director
Aamir Ehsan is our dedicated Technology Director, based in the UK, who is committed to providing exceptional services and support to our valued customers, particularly those in the UK. With his expertise in mitigating risk and finding cost-effective solutions, he leads our IT team in delivering end-user solutions that benefit our customers' businesses.
Aamir's strong planning, team-building, project management, communication, problem-solving, and decision-making skills have contributed to his successful track record of directing professional teams of developers, project managers, engineers, and support staff. Under his guidance, our team consistently delivers exceptional customer support and services, ensuring our customers' technology needs are met with the highest level of satisfaction.
Waris Ali Khan

APP Development Director
A hard-working, detail-oriented, self-motivated director with vast experience in developing, implementing and adopting new technologies to maximise development efficiency and innovate applications. Excellent communication, motivational, leadership and technical skills provide the foundation, for his team of developers to deliver optimised cross-platform mobile application solutions.
We sculpt your idea into an app, website and software to get you ahead of the curve.
Deliver on commitments
Regular updates with great communication skills
Focus on customers satisfactions
Finest quality systems and solutions
We Believe In
Creating custom strategies for each of our clients based on their needs and goals.
Clear development process
Consistent layouts and visual cues
More than just a place to work